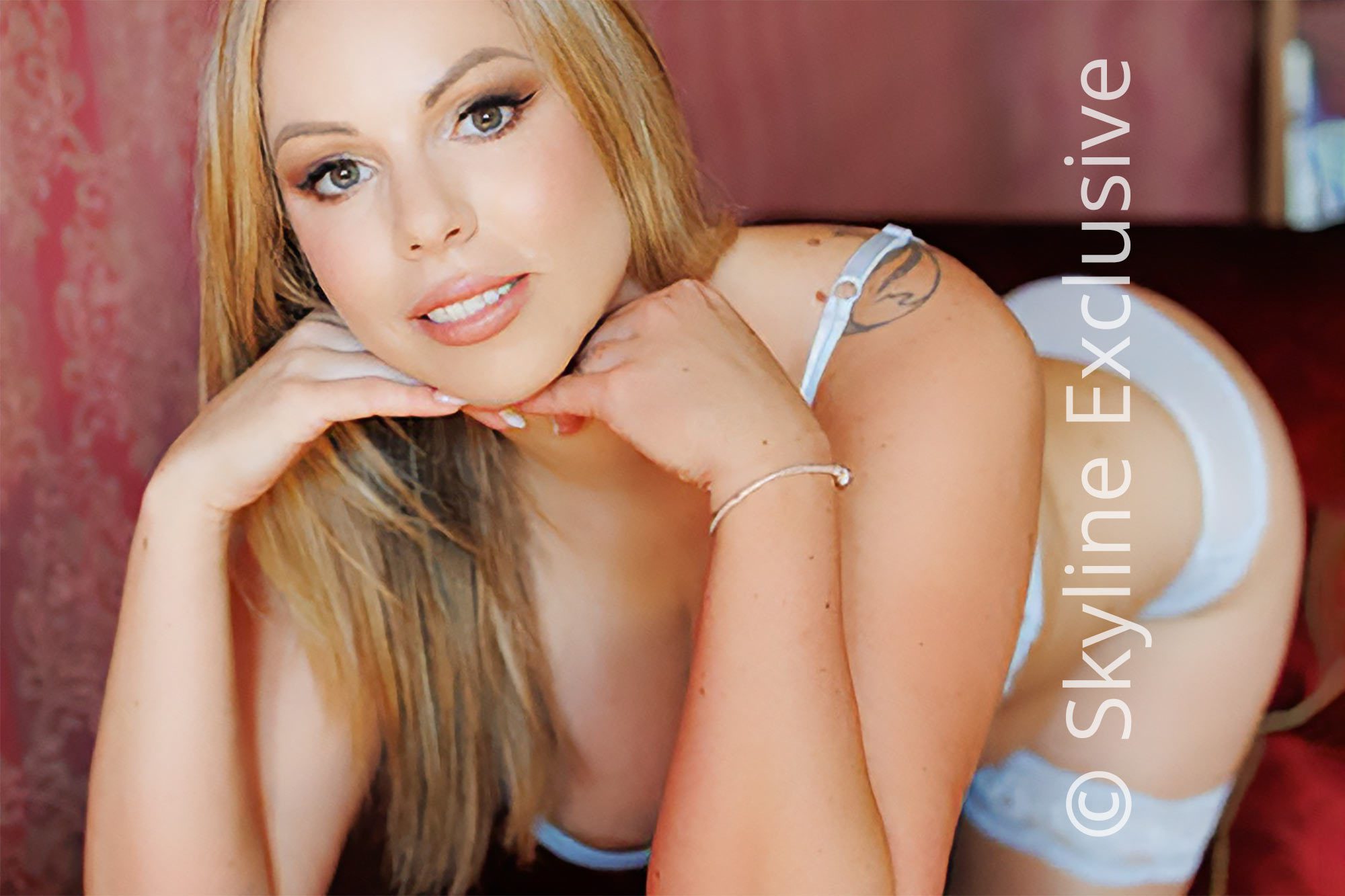 Pornstar Experience
Want a sympathetic pornstar without any diva behavior?
Tiffany Shine is a blonde beauty with soft skin and full breasts, her uncomplicated nature will captivate you, once the ice is broken, you will notice how multifaceted Tiffany Shine is. Experience an exciting time with her, where your fantasies and desires come true. You can expect an intense, pleasurable encounter, where you will forget about anything unimportant and everyday.
WhatsApp: +4915145783649
Please discuss all details and arrangements for your escort date or your visit to our location directly with Tiffany Shine, Skyline Exclusive assumes no liability for any agreements negotiated between you and Tiffany Shine.
Details of Tiffany Shine:
Hight: 175 cm
Bust size: 80 E
Typ: osteuropäisch
clothing size: 36/38
Body jewelry: Tattoos
Hair: blond
Eyes: grün
Languages: Deutsch Ungarisch English
Gallery of Tiffany Shine:
Your Feedback
Your feedback is important to us!
Please share your experiences and impressions with us after your date so that we can continuously improve. We look forward to your positive feedback and suggestions!
feedback@skyline-exclusive.com
There is no mediation taking place, and no mediation fees are charged.
Skyline Exclusive – Escort Agency & Lifestyle Location Frankfurt am Main